How To Take Action
"…so no child will go hungry." – Gerda Weissmann Klein
Exciting New Service Opportunity
The Gerda and Kurt Klein Foundation is proud to recognize and highlight the achievements of Clarence High School in New York. We asked Kevin Starr, student council advisor and some of his students, to allow us to share their story on our web site:

We invite you to read about their successes and utilize the guidelines below to create your own "Sleepout" in your community.
Many of us wonder how to make the world a more positive place for us and for our children. The Kleins help us answer this question through the telling of their story and the projects they have undertaken on behalf of others, particularly those which enable young people to feel empowered. Children care deeply about the future and often feel frustrated by school violence, intolerance, poverty and hunger. Through the example of the Kleins, young people can help to free the world of prejudice by assuming responsibility for its betterment today. The future of our communities rests in their hands.
BACKGROUND (link to 1st 2 pages below – #1)
SLEEPOUT 2008 (link to Highlights pages below- #2)
IMPORTANT INFORMATION FOR PARENTS AND TEACHERS (link to those pages -#3)
HOW TO CREATE YOUR OWN SLEEPOUT (link to those pages below -#4)
STUDENT REFLECTIONS (link to #5)
Please share your community service ideas and projects with the Klein foundation. We would be happy to highlight your school on our website! We thank the students and faculty at Clarence High School, and especially Kevin Starr, for your caring and generosity.
Hunger Service Learning Center
The Gerda and Kurt Klein Foundation has established the HUNGER SERVICE LEARNING PROGRAM to enable youngsters in communities across America to play a role in ending hunger. This national initiative will help to fulfill Gerda Klein's greatest wish: that no child should ever know the hunger she once knew.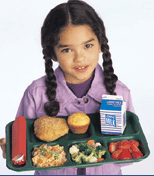 This national service learning program gives young people the opportunity to take responsibility through the concrete action of working to end hunger. The program has several goals:
o To let students play a role in feeding hungry children
o To enable young people to discover the needs in their own communities
o To help students learn about hunger and its impact
o To give students the ability to help end hunger by promoting particular remedies
This program grew out of the deep belief that Gerda and Kurt Klein have in the goodness of young people, and the desire of children to make their world better. Both Gerda and Kurt lost their families during World War II, and Gerda personally felt the pangs of hunger during her long years as a young girl in Nazi concentration camps. The Kleins resolved that children should not experience the pain of hunger. They have chosen to unleash the energy of the young to help others through community service.
The following curriculum describes the components of the HUNGER SERVICE LEARNING PROGRAM, its goals and objectives, and hands-on strategies for translating this dream into concrete action.
As you create an action plan to implement the HUNGER SERVICE LEARNING PROGRAM in your school or community, please fill out a project sheet to let us know of the scope and status of your project, and how we might assist you in your efforts.
Feinstein Youth Hunger Brigade
Middle/High School Hunger Service Learning Program